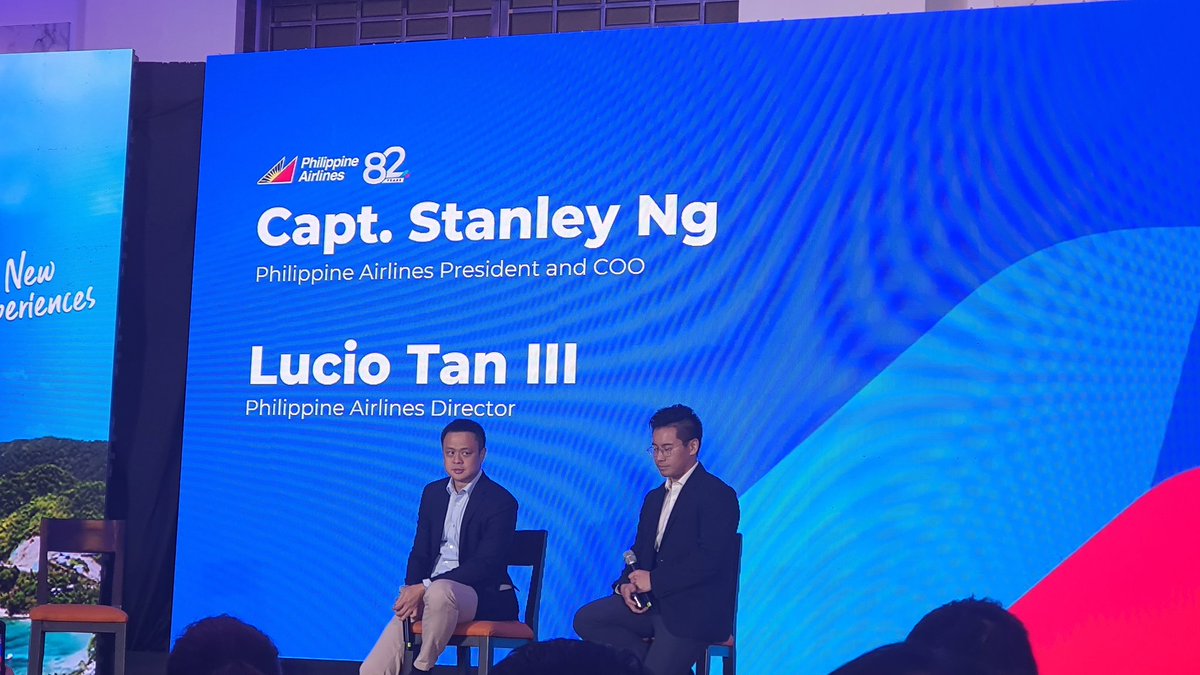 Mulls New Wide-body Orders 
16 March 2023
Flag carrier Philippine Airlines (PAL) disclosed Wednesday its plan to grow its fleet back to 75 aircraft as it reactivates some of its idle planes to service by the end of the year.
PAL President and COO Capt. Stanley Ng said the airline is currently operating a fleet of 68 aircraft, during the kickoff ceremony for the flag carrier's 82nd anniversary this year.
The airline said the priority now is for the reactivation of seven Airbus narrow-bodies which are currently being refurbished as they double capital outlay this year. The rest will come online by next year.
According to Ng, the actual reactivation depends mainly on the timely delivery of parts to be installed on the grounded plane.
Among the passenger aircraft to be activated back to service are fleets of 3 Q400NGs, 2 A320s, and 7 A321s planes. They are also looking at leasing two more wide-body jets in the interim to support their growing operations to North America.
Stanley Ng said they are also awaiting clearance from its parent company PAL Holdings for approval of new aircraft orders that comprises its wide-body fleet, as it ended 2022 with a "solid performance," sustaining a three-quarter streak of profitability after it restructured its debt to emerge from bankruptcy.
"The next priority of the airline is to secure new wide body fleet orders. Some of our triple seven fleet is starting to age, particularly the cabin interiors, and they are not what we would like to offer to our customers. We look at refurbishment of the existing aircraft as an option but they are equally expensive as buying a new aircraft." Ng adds.
Ng did not disclosed the type of aircraft they intend to acquire. However, Christoph Gaerter, PAL vice president for fleet and network planning, said it would be a mix of Boeing and Airbus aircraft.
The airline has yet to officially release its full-year financial statements, but its stock exchange disclosures last year showed the flag carrier already topped its 2022 revenue goal as early as October, with some of the remaining surplus profits generated for the months of November and December earmarked for pre-payments to its creditors.
Ng likewise said their first-quarter results this year "exceeded our expectations" as the airline restores more flight, flies more destinations, and re-grows its route network at pre-pandemic levels.
"New aircraft acquisitions is very expensive. But with the current financial performance we have, its not difficult to ask the company for funds to expand the fleet we currently have", says Ng.
 
According to the COO, that growth however is not enough to bring them to 2019 levels as they still lack aircraft with which to fly passengers. The airline used to operate 98 aircraft before the covid19 pandemic that almost brought it to its knees.
 
"Pero hindi ka pa rin makabalik sa dati kasi before its 98, now its 75. Pero 98 it's a little bit too much, too soon," Ng said.
"Of course, the Philippines is growing, emerging tayo. There's so much opportunity especially moving forward. The idea is to go back to our network slowly, surely. We cannot stay this way, we have to grow," he added.
PAL has deferred delivery of 13 Airbus A321 neo planes beginning 2026 to 2028.
"Full operational capacity recovery is likely by 2027 to 2028", Ng said, as he intend to restore PAL fleet to more than 98 planes by that time frame.